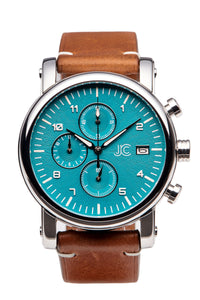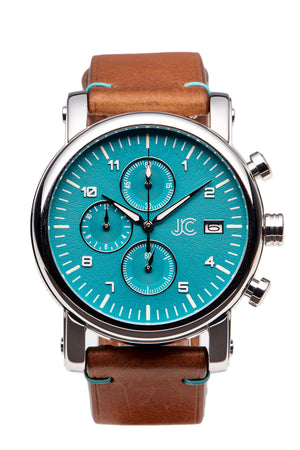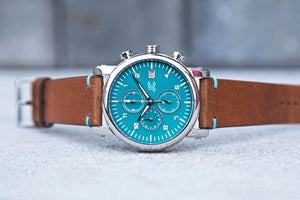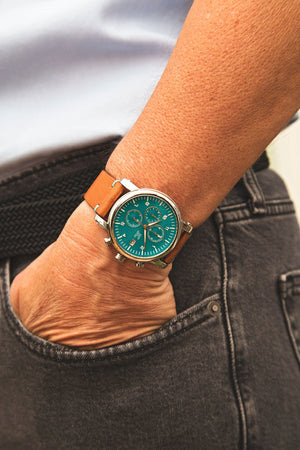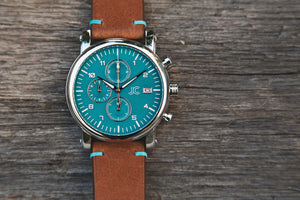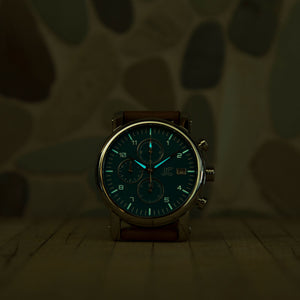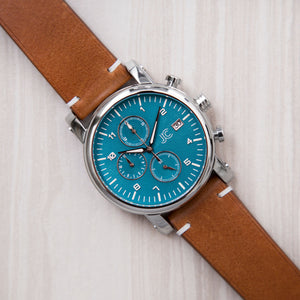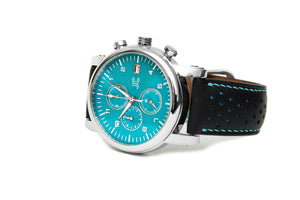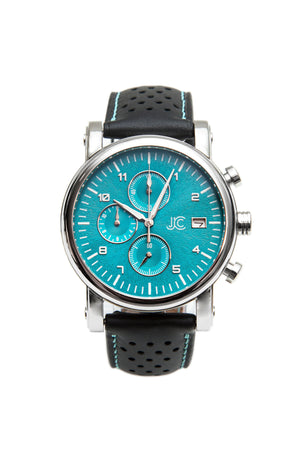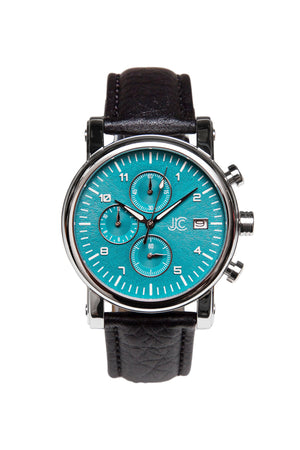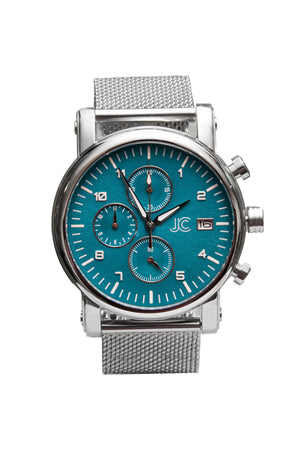 Gorgeous in-person watch. Had a buckle issue but resolved quickly
I've had the teal chronograph for about a month now and while I absolutely love the design and color, unfortunately a buckle design flaw makes this watch impossible for me to wear. Every time I try to feed the leather strap through the buckle it collapses due to the buckle fork being just a hair too short. Not sure if I got a defective sample or if this is an untended design flaw from the buckle size being too short.
Update: the owner reached out to correct the issue immediately and sent me a updated strap which works much better! Great service and now I get to show off the stunning watch 😌
Really nice looking watch-dress or casual
Amazing watch!!
I have been looking at this watch for months, finally bought it for myself for Christmas. Beautiful watch! I love the color.
Best customer service of any company I have ever dealt with! My son's watch was lost thru UPS and the owner of the company jumped through hoops to make sure it arrived before Christmas!
Series III Chronograph
Excellent watch. Looks just like the pictures. Works great. Highly recommend this limited edition.